Description
Midwinter and Midweek at Lafferty
Lafferty Ranch, Petaluma
Wednesday, December 28th, 2022
10am-1pm
(Driving and parking directions will be sent out 2 to 3 days before the outing)
Led by Lafferty Docent Larry Modell
For any questions, email benji@landpaths.org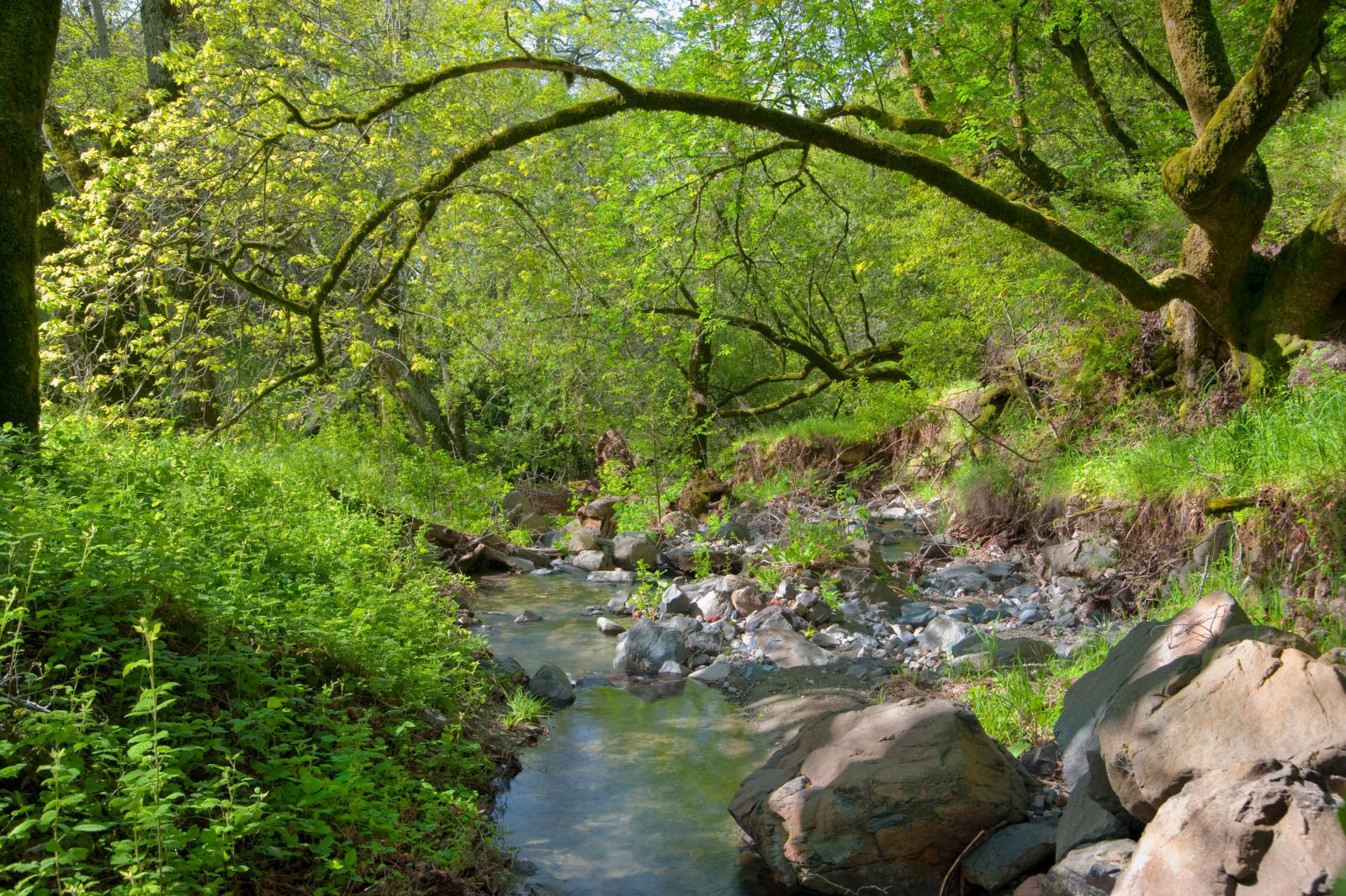 A week after the solstice, Sonoma Mountain should be settled into winter. On this Wednesday morning, we'll escape holiday craziness at Lafferty Ranch, the only publicly owned property on the Petaluma side of Sonoma Mountain. Rising to more than 2,000 feet, this 270-acre open space on the western face of Sonoma Mountain offers thrilling views of four counties, San Francisco Bay, the Pacific Ocean, timeless Adobe Creek, abundant wildlife, and unmatched natural beauty. The hiking terrain ranges from broad, gentle meadows to challenging hillsides, and you'll enjoy panoramic vistas, groves of oak and bay trees, and a babbling, perennial stream.
Registration in advance is required. Lafferty Ranch is only open to the public during special guided outings with LandPaths and the City of Petaluma.
Directions: Driving directions, parking details, and exact location of Lafferty Ranch will be sent 2 to 3 days before the event by the outings field specialist. Parking at Lafferty is extremely limited. You must be registered for the outing to attend. No drop-ins, please! Space is limited to those who register in advance.
Details:
This will be a roughly 3 mile hike with an elevation gain and loss of about 500 feet.

You will be asked to sign a liability waiver upon arrival.

No restrooms available. This is a rustic property. Please plan accordingly.

You will receive a confirmation email upon registration.

2 - 3 days before the outing you will receive an email from the lead facilitator with the exact location, driving directions, and parking information

Please note that there are no dogs or smoking allowed at Lafferty Ranch.
What to bring with you:
Waterproof boots if possible.

Consider wearing long pants and comfortable shoes that can get dirty.

Snacks for the hike and a light lunch, if you'd like.

Water to drink in your own water bottle as there is no potable (drinkable) water available at the site.

Baby carriers are recommended instead of strollers.
Weather-Related Cancellation: In the event of smoke, high heat, bad air quality, or heavy rain, please call (707) 544-7284 on the morning of the outing to see whether the outing has been cancelled. If you don't hear a notice of cancellation on the outgoing voice message, the outing will be going forward as planned.
For any questions please reach out to Benji at benji@landpaths.org and he'll get back to you as soon as he can!