Description
Help Plant Redwoods at Rancho Mark West!
Friday, December 23, 2022
12:30pm-5pm
(Volunteers may leave early, but please arrive on time.)
Led by: Craig Anderson, Executive Director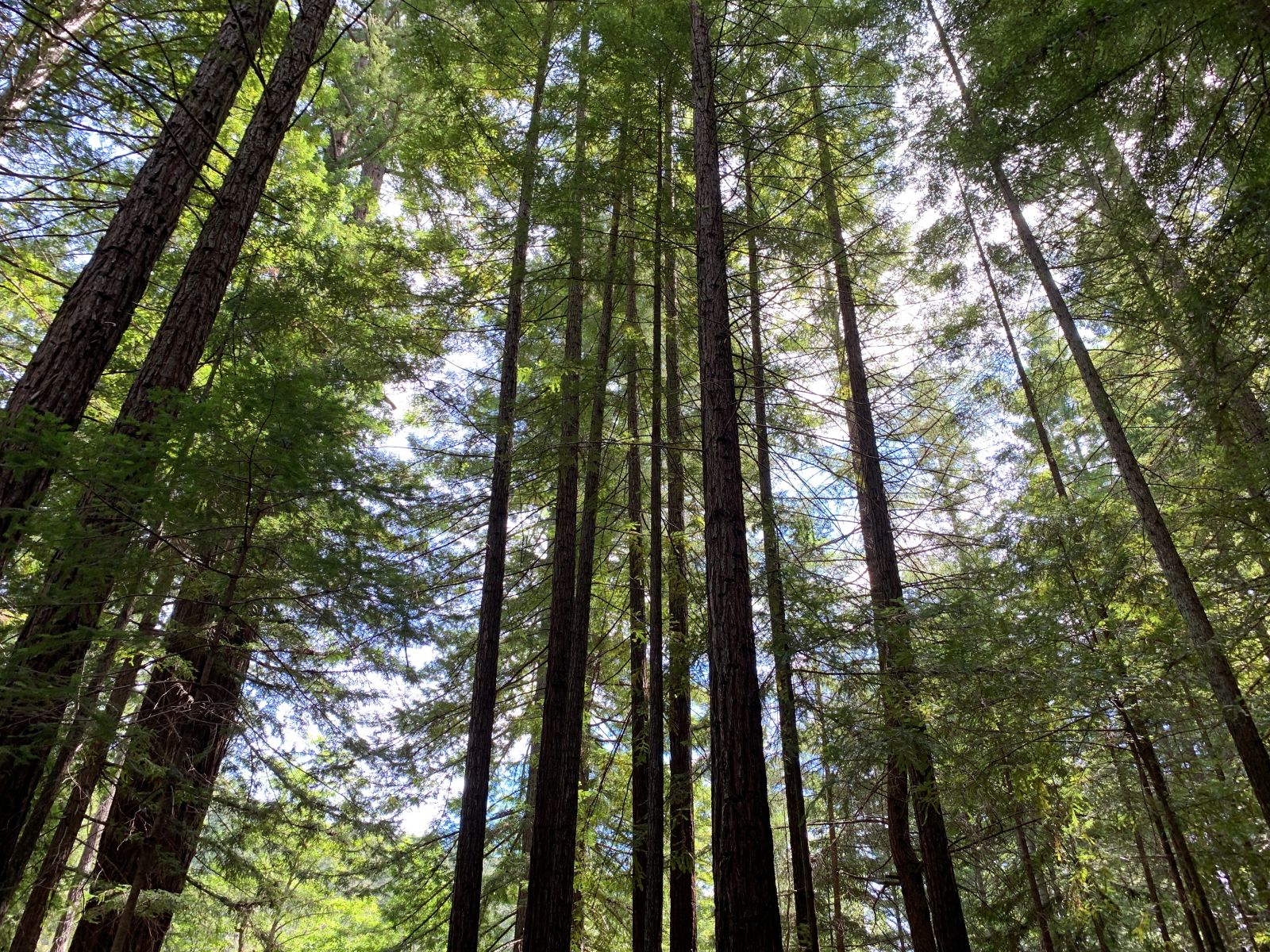 We need your help planting Redwood saplings at Rancho Mark West!
On December 23, we'll be planting 450 redwood saplings to help mother nature jumpstart the replacement of the forest that were largely burned during the Glass Fire of 2020. Regenerating the forest will support LandPaths to continue to host community gatherings, school visits, and Owl Campers into perpetuity, while helping to heal and protect the watershed, the creek, and the overall health of the land. Redwoods have remarkable carbon sequestering capabilities, essential if we are going to limit global warming to less than 1.5° over the next decades.
History: Rancho Mark West is located on the ancestral territory of the Southern Pomo people and the Wappo people. Just 20 minutes from downtown Santa Rosa, Rancho Mark West is LandPaths' outdoor classroom, community hub, and place of refuge in the Mayacamas Mountains. LandPaths, with generous assistance from the California Coastal Conservancy, purchased Rancho Mark West in 2011. Under the purchase terms, Jim and Betty Doerkson, have a reserved life estate on the property. LandPaths and the Doerksens participate in this land ownership partnership as a way to love the land and engage the public forever, especially local children, through outings and outdoor education. In October 2020, Rancho Mark West was severely damaged by the Glass Fire. A significant number of dead trees had to be logged and removed by way of chipping and burning to reduce fuels that would push the spread of future wildfires. Without the trees, the one-mile stretch of Mark West Creek has suffered from the erosion of hillsides as sediment fills the water, impacting the downstream habitat. Getting these Redwood saplings in the ground will have so many benefits for the land and people. Besides, what could be more fun and fulfilling on a December weekend than planting future majestic trees?
Rainy Day Plan: The workday will move forward if there is a light drizzle, but a torrential rainstorm will cancel.
What should you bring:
• Snacks & plenty of water
• A small knapsack to hold your gear
• Sturdy boots or shoes that can get muddy
• Hand sanitizer and mask
• Bring your own tools if you like. No power tools please.
What else do you need to know:
• You will be asked to sign a liability waiver.
• No stewardship or volunteer experience necessary!
• There is a restroom and potable water at the property.