Description
Community Science: Insect Pollinators of Bohemia Ecological Preserve


Saturday, June 24th, 2023
This event is led in English
(Volunteers may leave early, but must arrive on time.)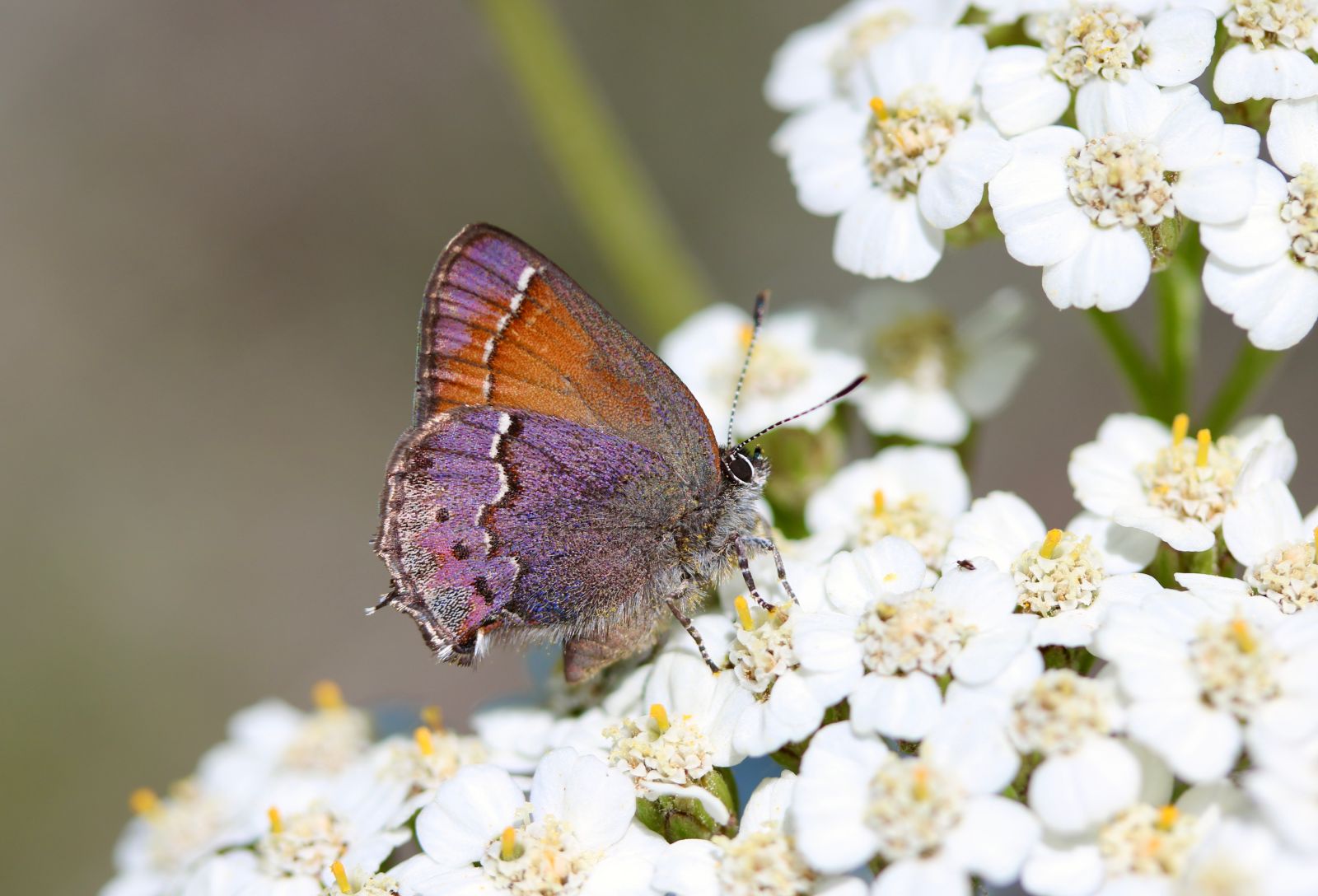 Come celebrate pollinator week and help us protect insect pollinators on Bohemia Ecological Preserve! Did you know that 75% of plants depend on pollinators to reproduce? And so, we want to learn about the insects that live at BEP in order to make healthier habitats that allow them to grow and thrive.
By the end of the day, you'll be able to tell the difference between types of insect pollinators, including beetles, moths, flies, and native bees. And you'll know how to conduct visual surveys for pollinators in the grasslands.
And that's not all! LandPaths is participating in the California Bumble Bee Atlas (CCBA) this year. So while everyone will get a chance to see bumble bees up close and learn how to tell different species apart, those that participate in the CCBA surveys can try their hand at catching one! Watch these great training videos if you're interested: Training modules--Cali Bumble Bee Atlas - California Bumble Bee Atlas (cabumblebeeatlas.org)
Biodiversity conservation is a priority goal for LandPaths' preserve stewardship, so we are excited to initiate community science events like this one to catalog and monitor biodiversity on the preserves. Community science will help LandPaths both steward the preserves for biodiversity conservation locally as well as contribute to wider regional programs and conservation efforts.
Activities for the day include:
Learning about insect pollinators

Hiking on and off trails

Visually surveying grassland areas for insects following a protocol

(Optional) Netting bumble bees and placing them in vials for identification
Fill out information in a data sheet
How to get there: The entrance to Bohemia Ecological Preserve is off Bohemian Highway, approximately 3 miles north of Occidental. From the intersection of Graton Road and Bohemian Highway, drive north on Bohemian Highway for approximately 3 miles. Look for the LandPaths' sign marking the entrance. You'll receive the exact address upon registration.
What is LandPaths' Covid-19 volunteer workday policy? Please read the most recent version of LandPaths' Covid-19 policy before attending the workday.
Does rain mean the workday is canceled? The stewardship workday will move forward if there is a light drizzle, but a torrential rainstorm will cancel. Please call 707-544-7284 (then press 1) after 7am the morning of the stewardship day if the weather feels questionable. If you don't hear a notice of cancellation on the outgoing voice message, the stewardship day is moving forward.
What should you bring?
Lunch, snacks, and a water bottle filled with water

A backpack for your gear

Sturdy boots or shoes that can get muddy

Long pants are recommended

Work gloves

Hat and sunscreen

Hand sanitizer and mask

We'll provide materials, but feel free to bring your own ID books, insect nets, and notebooks.

No power tools, please
What else do you need to know?
No experience necessary! Everyone is welcome! We will create tasks according to your abilities

You will be asked to sign a liability waiver

There is a restroom and potable water at Bohemia

No pets or smoking
Ciencia comunitaria: Insectos polinizadores de la Reserva Ecológica de Bohemia
sábado, 24 de junio 2023
9:00 a.m. - 1:30 p.m.
Este evento Está dirigido en inglés
(los voluntarios pueden irse antes
pero deben llegar a tiempo)
¡Ven a celebrar la semana de los polinizadores y ayúdanos a proteger a los insectos polinizadores en la Reserva Ecológica de Bohemia (BEP)! ¿Sabías que el 75% de las plantas dependen de los polinizadores para reproducirse? Por eso, queremos aprender sobre los insectos que viven en BEP para crear hábitats más saludables que les permitan crecer y prosperar. Al final del día, podrá notar la diferencia entre los tipos de insectos polinizadores, incluidos los escarabajos, las polillas, las moscas y las abejas nativas. Y sabrá cómo realizar estudios visuales de polinizadores en los pastizales. ¡Y eso no es todo! LandPaths está participando en el California Bumble Bee Atlas (CCBA) este año. Entonces, si bien todos tendrán la oportunidad de ver abejorros de cerca y aprender a diferenciar las diferentes especies, ¡aquellos que participen en las encuestas de CCBA pueden intentar atrapar uno! Mire estos excelentes videos de capacitación si está interesado: Training modules--Cali Bumble Bee Atlas - California Bumble Bee Atlas (cabumblebeeatlas.org)
La conservación de la biodiversidad es un objetivo prioritario para la administración de las reservas de LandPaths, por lo que nos complace iniciar eventos científicos comunitarios como este para catalogar y monitorear la biodiversidad en las reservas. La ciencia comunitaria ayudará a LandPaths tanto a administrar las reservas para la conservación de la biodiversidad a nivel local como a contribuir a programas regionales más amplios y esfuerzos de conservación.
Las actividades para el día incluyen:
Aprender sobre los insectos polinizadores

Caminar dentro y fuera de los senderos

Inspección visual de áreas de pastizales en busca de insectos siguiendo un protocolo

(Opcional) Redear abejorros y colocarlos en viales para su identificación

Completar la información en una hoja de datos
Instruccionnes: La entrada a Bohemia Ecological Preserve se encuentra junto a Bohemian Highway, aproximadamente a 4 km al norte de Occidental. Desde la intersección de Graton Road y Bohemian Highway, conduzca hacia el norte por Bohemian Highway durante aproximadamente 3 millas. Busque el letrero de LandPaths que marca la entrada. Recibirá la dirección exacta al registrarse.
Política de Covid-19 de LandPaths: Lea la versión más reciente de la política Covid-19 de LandPaths antes de asistir a la jornada laboral.
¿Se cancelará si llueve? Se cancelará solamente en caso de una tormenta torrencial. Llame al 707-544-7284 (luego presione 1) después de las 7 am la mañana del día, si desea confirmar. Si no escucha un aviso de cancelación en el mensaje de voz saliente, el día no sido cancelado.
¿Qué traer?:
Almuerzo, bocadillos y suficiente agua, mochila para guardar sus cosas

Botas resistentes o zapatos que pueden embarrarse

Se recomiendan pantalones largos

Tus propios guantes de trabajo

Sombrero y protector solar

Mascarilla y desinfectante de manos
¿Qué más?
¡No se necesita experiencia! ¡Todos son bienvenidos! Crearemos tareas de acuerdo a tus habilidades

Se le pedirá que firme una exención de responsabilidad
Hay baños portátiles

No se permiten mascotas; no se permite fumar