Description
Español abajo
Help Out with Trail Access at Healdsburg Ridge Preserve
Event will be led in English
(Volunteers may leave earlier, but must arrive on time)
Scroll down to register!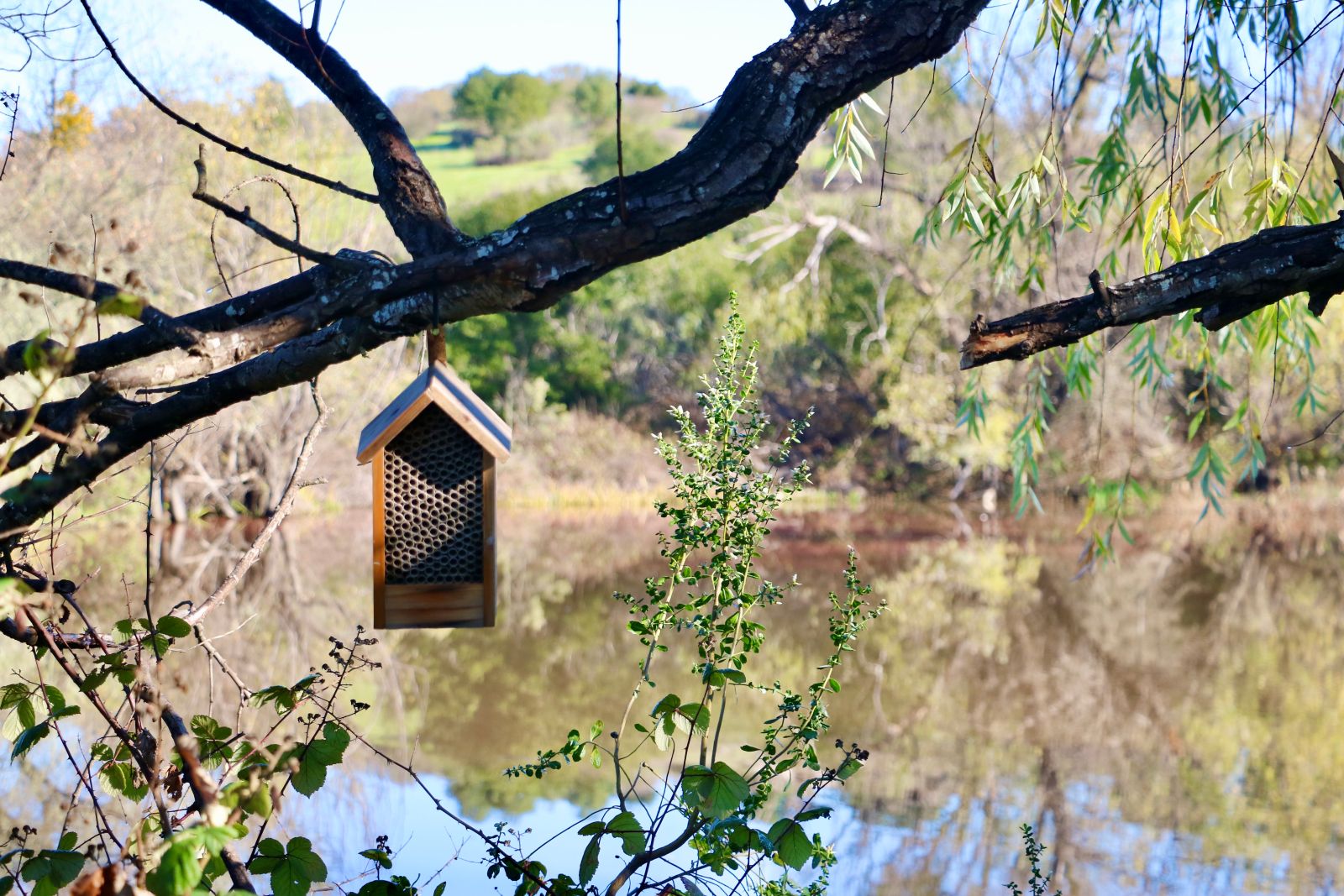 Trails are crucial to safe access to nature, for both land and people. They also help reduce erosion and overuse of sensitive ecosystems. At LandPaths, our trails are people-powered, and we need your help maintaining them on these occasional stewardship days.
The more people that come out for this trail stewardship day, the more we can get done! Plus, tending the land with like-minded people is a guaranteed mood-booster!
Here's a sampling of possible tasks that you will do to care for the land:
Carrying tools to the trail site.

Removing vegetation with loppers.
Healdsburg Open Space Preserve is 150 acres of wetlands and oak woodlands, birds and other wild creatures, rocky serpentine chaparral, and open grasslands on easy-to-moderate hiking trails. It's owned by the City of Healdsburg. Enjoy beautiful views of Fitch Mountain, the Russian River, and the Mayacamas Mountains. Healdsburg Ridge Open Space Preserve is located on the ancestral home of the Southern Pomo people and the Wappo people, past, present, and future. We recognize them as the first people and the first stewards of this land. We are on occupied territory and acknowledge the ongoing devastation of colonization.
Directions: We will meet at Healdsburg Ridge Preserve Arabian Way trailhead. This preserve does not have a parking lot but there is street parking around the neighborhood. Get driving directions.
What is LandPaths' Covid-19 volunteer workday policy? Please read the most recent version of LandPaths' Covid-19 policy before attending the workday.
Does rain mean the workday is cancelled? The stewardship workday will move forward if there is a light drizzle, but a torrential rainstorm will cancel. Please call 707-544-7284 (then press 1) after 7am the morning of the stewardship day if the weather feels questionable. If you don't hear a notice of cancellation on the outgoing voice message, the stewardship day is moving forward.
What should you bring?
Lunch, snacks, and a water bottle filled with water

A backpack to hold your gear

Sturdy boots or shoes that can get muddy

Long pants are recommended

Work gloves

Hat and sunscreen

Hand sanitizer and mask

We'll provide tools, but bring your own if you'd like. Particularly shovels, hard rakes, and pitchforks. No power tools, please.
What else do you need to know?
No experience necessary! We'll match stewardship tasks to your ability!

You will be asked to sign a liability waiver.

There is no restroom or potable water at property.

No pets or smoking
Día de cuidado de la reserva Healdsburg Ridge
Viernes, 21 de julio, 2023
9:00am-1:00pm
El evento se llevará a cabo en inglés
los voluntarios pueden retirarse antes pero deben llegar a tiempo)
Healdsburg Ridge Open Space Preserve se encuentra en el hogar ancestral del Pomo del Sur y el Wappo, pasado, presente y futuro. Los reconocemos como los primeros habitantes y los primeros cuidadores de esta tierra. Estamos en territorio ocupado y reconocemos la devastación continua de la colonización. Healdsburg Open Space Preserve es una oportunidad, cercana de casa, para sumergirse en el mundo natural. Explore 150 acres de humedales y bosques de robles, chaparral rocoso serpenteante y praderas abiertas en senderos de senderismo fáciles a moderados. Inspírate con las vistas de la montaña Fitch, el río Ruso y las montañas Mayacama.
Los senderos son cruciales para el acceso seguro a la naturaleza, tanto para la tierra como para las personas. También ayudan a reducir la erosión y el uso excesivo de ecosistemas sensibles. En LandPaths, la comunidad es quien cuida nuestros senderos y necesitamos su ayuda para mantenerlos en estos días de mantenimiento.

Cuantas más personas participen en este día de cuidado de senderos, ¡más podremos hacer! Además, ¡cuidar la tierra con un grupo de personas con ideas afines es un estimulante del estado de ánimo garantizado!

Esta es una lista de las posibles tareas que haremos para cuidar la tierra:
Subir pendientes moderadas

Llevar herramientas al sitio del sendero. Las herramientas varían en peso, desde livianas hasta más pesadas

Eliminación de vegetación con tijeras de podar.
Instrucciones: Nos reuniremos en la entrada del sendero Healdsburg Ridge Preserve Arabian Way. Esta reserva no tiene estacionamiento, pero puede estacionarse en las calles del vecindario. Siga éstas instrucciones para llegar en auto.
​​¿Cuál es la política Covid-19 de LandPaths? Lea la versión más reciente de la política Covid-19 de LandPaths antes de asistir.
¿Se cancelará si llueve? Si hay una llovizna ligera, no cancelaremos, pero sí se cancelará si hay una tormenta torrencial. Llame al 707-544-7284 (luego presione 1) después de las 7 am la mañana del día en cuestión si no está seguro. Habrá un aviso de cancelación en el mensaje de voz saliente.
Que traer:
Almuerzo, bocadillos y suficiente agua, mochila para guardar su equipo

Botas resistentes o zapatos que pueden embarrarse

Se recomiendan pantalones largos

Tus propios guantes de trabajo

Sombrero y protector solar

Mascarilla y desinfectante de manos
Detalles Detalles:
Habrá una estación para lavarse las manos.

La caminata hasta el sitio del proyecto es de ~ 1.5 millas de ida y vuelta por un sendero empinado, pero bien nivelado.

Se le pedirá que firme una exención de responsabilidad.

No hay baños en el lugar.

No hay agua potable disponible en la propiedad.

No se permiten mascotas ni fumar.
¡Haga clic aquí para registrarse!