Description
Garden Day at Bayer Farm -
Día en la huerta
Saturday, November 18th -
Sábado 18 de noviembre
Regístrese aquí - Register here
1550 West Ave., Santa Rosa, CA 95407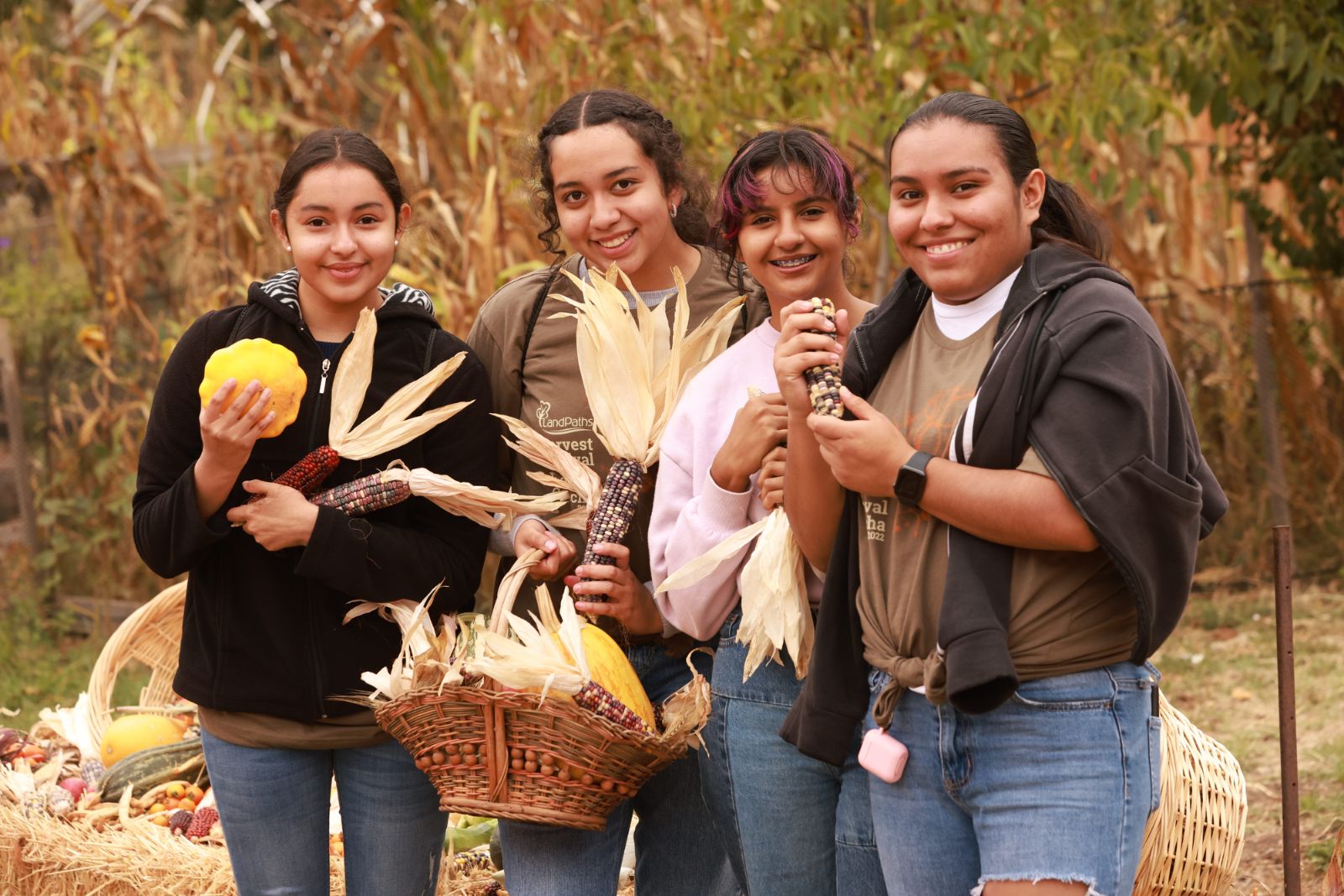 LandPaths' two-acre farm and community hub in the heart of Roseland welcomes you! Lend a hand to help Bayer Farm thrive and build a positive community spirit. Garden tasks vary with the season: prepping beds with compost, planting organic vegetable starts, harvesting vegetables, pruning fruit trees, and more! We have something fun for everyone to do, so bring the whole family!
Drop-in garden days are on Wednesdays and Fridays from 10am to 4pm, and every third Saturday from 9am to 12pm. Bring garden gloves, water to drink, and clothes that you can get dirty in. All levels welcome. You need no background in gardening to participate!
About Bayer Farm
Born of a historic collaboration between LandPaths, City of Santa Rosa, and Sonoma Ag + Open Space District, Bayer Farm is a community garden with old barns and other agricultural and natural features that brings the joy and healing power of nature to an urban neighborhood.
How to Get There
Bayer Farm is located at 1550 West Avenue, Santa Rosa. 95407
What Should You Bring?
Food and snacks for yourself and your family

Garden gloves, if you have them
Thank you for lending a hand at Bayer Farm! You make this community farm and hub possible!
For any questions, please contact LandPaths Bilingual Garden Specialist Jonathan Bravo at (707) 703-3321 or jbravo@landpaths.org.
¡La huerta de dos acres y el centro comunitario de LandPaths en el corazón de Roseland le dan la bienvenida! ¡Dé una mano para ayudar a Bayer Farm a prosperar y construir un espíritu comunitario positivo! Las tareas de administración varían según la temporada: preparar camas con compost, plantar vegetales orgánicos, cosechar vegetales, podar árboles frutales y más. Tenemos algo que hacer para todos, ¡así que traiga a toda la familia!
Los días de participación comunitaria son los miércoles y viernes de 10 a. m. a 4 p. m., y cada tercer sábado de 9 a. m. a 12 p. m. Traiga guantes de jardín, agua para beber y ropa con la que pueda ensuciarse. ¡No necesitas experiencia en jardinería para participar! Todos los niveles de habilidades son bienvenidos.
Bayer Farm está ubicada en el hogar ancestral del pueblo pomo del sur, pasado, presente y futuro. Los reconocemos como los primeros habitantes y administradores de esta tierra.
Lugar: Jardin Comunitario y parque Bayer, 1550 West Avenue, Santa Rosa.
Días y horario: Miércoles y Viernes, 10am a 4pm; cada tercer sábado, 9am a 12pm
Traer:
Comida y snacks para ti y tu familia

Guantes de jardín, si los tienes
¡
Gracias por echar una mano en la huerta Bayer!
¡Tú haces posible la permanencia de esta huerta y centro comunitario!
Si tiene alguna pregunta, comuníquese con el especialista en jardinería bilingüe de LandPaths, Jonathan Bravo, al (707) 703-3321 o jbravo@landpaths.org.
Regístrese aquí - Register here
Location :


Bayer Farm, 1550 West Ave




Santa Rosa, CA, 95407