Description
Autumn Hike at Lafferty
Lafferty Ranch
Saturday November 4th, 10am to 12:30pm
(Driving and parking directions will be sent out 2 to 3 days before the outing)
Led by Lafferty Docents Joy Robinson and Hugh Stevenson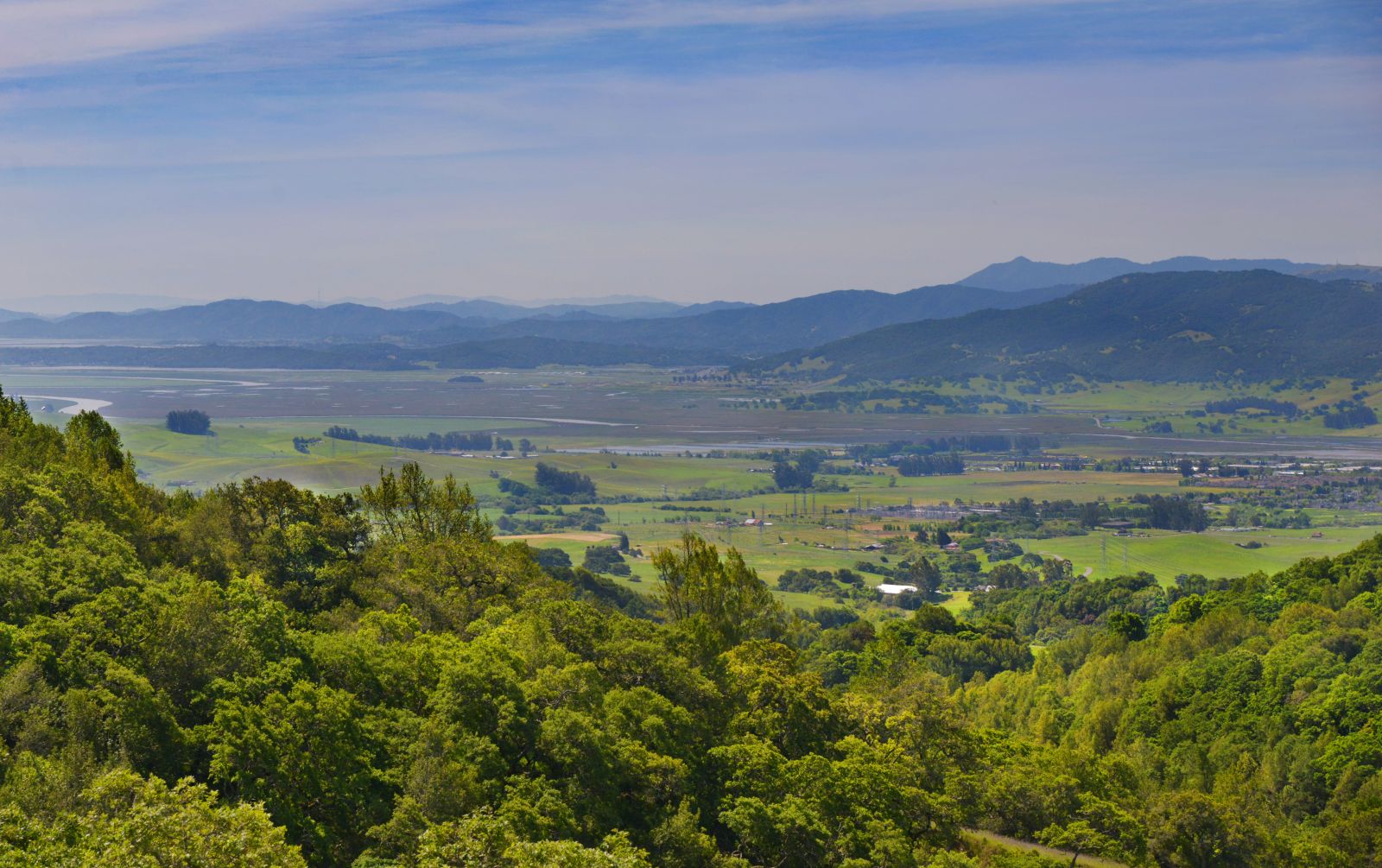 Description:
Join LandPaths docents Joy Robinson and Hugh Stevenson for a beautiful autumn hike at Lafferty Ranch! This 270-acre property is the only publicly-owned land on the west side of Sonoma Mountain. Under contract with the City of Petaluma, Landpaths has been leading hikes on the land to introduce groups to its history and natural features since the summer of 2022. The hiking terrain ranges from broad, gentle meadows to steep challenging hillsides. We'll enjoy spectacular views of the Petaluma Valley, stretching southwards to Mt. Tamalpais and Mt. Diablo, all the way to San Francisco. The trail passes through groves of venerable oak and bay trees along the Adobe Creek, with a total elevation gain of 500'. We'll hike above the creek up to a vista point at the mid-point meadow, where we will stop to enjoy the panoramic views and snacks before returning to our cars. This will be a relatively short hike, but the path is narrow and in places rocky and overgrown. Come prepared with water, snacks, long pants, hiking boots or good shoes, and sun protection. Bring a small blanket if you'd like to sit when we take our break at the top under the big oak.
Registration in advance is required. Lafferty Ranch is only open to the public during special guided outings with LandPaths and the City of Petaluma.
Directions: Driving directions, parking details, and exact location of Lafferty Ranch will be sent 2 to 3 days before the event by the outings field specialist. Parking at Lafferty is extremely limited. You must be registered for the outing to attend. No drop-ins, please! Space is limited to those who register in advance.
Details:
Space is limited so register as soon as you can.

The hike will be led by Lafferty Docents Joy and Matt.

You will be asked to sign a liability waiver upon arrival

No restrooms available. This is a rustic property. Please plan accordingly.

You will recieve a confirmation email upon registration. If you do not recieve an email then you are not registered for the outing.

2-3 days before the outing you will recieve an email from the lead facilitator with the exact location, driving directions, and parking information.

Please note that there are no dogs or smoking allowed at Lafferty Ranch.
What to bring:
Your own water bottle, bring enough water for you and your family. Your own food, and bag for waste  

We recommend wearing LONG pants (against ticks) and comfortable shoes that can get dirty.

Sun protection: sun block, hat and whatever else you will need to be comfortable being out in the sun!  
Staff:
Our staff is certified in the minimum of CPR and First Aid, and they have training and years of experience working in outdoor spaces. All staff has had their backgrounds checked through fingerprinting.
Additional details:
Accessibility:
If you have accessibility questions, please call or email us with any questions or concerns you may have.
Same-day cancellations:
Please call 707-544-7284 (then press 1) after 7 am the morning of the day if you wish to confirm. If you don't hear a cancellation notice in the highlighted voicemail, the day hasn't been canceled.
How to sign up:
Do you need help registering?
call Roxy at 707-544-7284 ext 103 or

email her at roxy@landpaths.org
This event is possible thanks to the City of Petaluma! ​​​​​​